At The Ridge Residence, luxury isn't just an adjective; it's an experience. Dive into a realm of splendor with two of their most sought-after accommodations: The Deluxe Triple Room and The Superior Triple Room. Both rooms promise unparalleled comfort, yet each offers its distinct charm.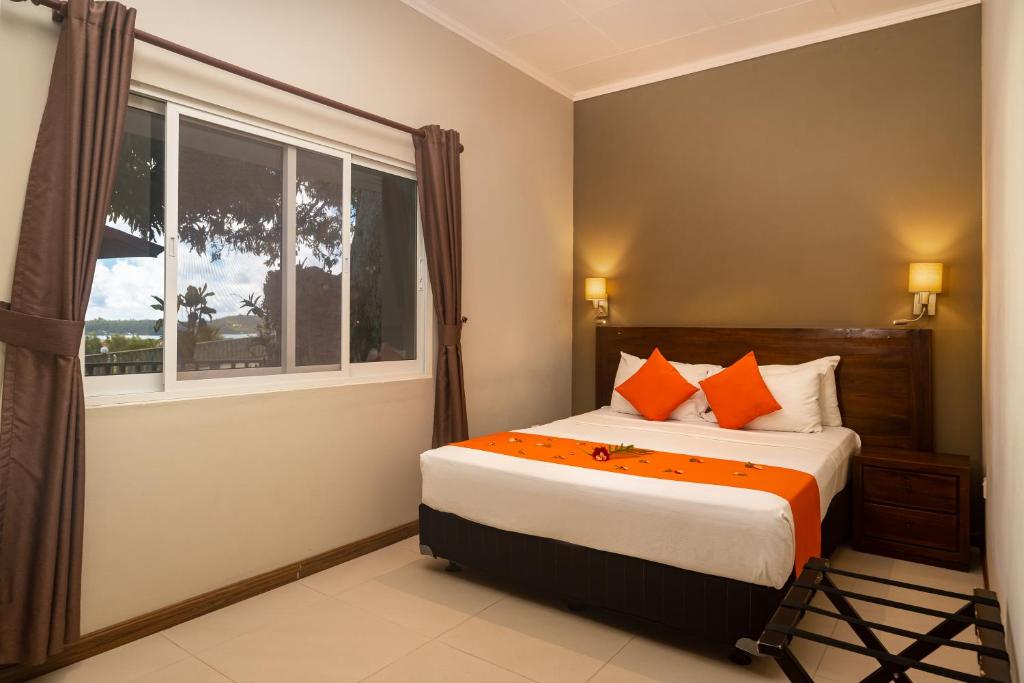 The Deluxe Triple Room
Price Range: ($390 – $585) per night
Every inch of this space has been crafted keeping in mind the discerning traveler, someone who wants the best of both worlds – comfort and luxury.
✓ Room size: 32 m² ✓ Balcony ✓ Air conditioning ✓ Spa bath ✓ Patio ✓ Private bathroom ✓ Flat-screen TV ✓ Minibar ✓ Free WiFi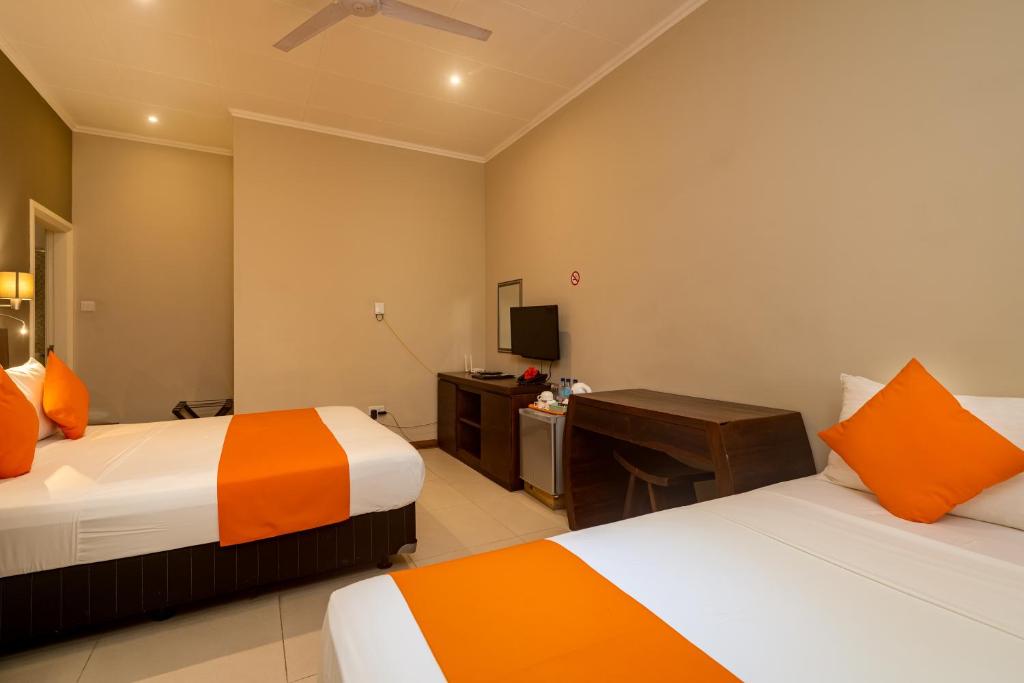 The Superior Triple Room
Price Range: ($355 – $540) per night
The Superior Triple Room offers a slightly more understated luxury. But don't let the word 'understated' fool you. The room is a perfect blend of comfort, class, and grandeur.
✓ Room size: 32 m² ✓ Balcony ✓ Air conditioning ✓ Spa bath ✓ Patio ✓ Private bathroom ✓ Flat-screen TV ✓ Minibar ✓ Free WiFi
Dive into The Ridge Residence's Plush Amenities
The Ridge Residence leaves no stone unturned when it comes to pampering its guests. Step inside, and you're welcomed by the warmth of free WiFi, ensuring you stay connected with the world. But the essence of The Ridge Residence is to detach and relax, and what better way than to lounge by their pristine outdoor pool?
Worried about transportation? With their roundtrip airport shuttle, your journey to and from becomes an experience in itself. And once you've settled in, the culinary voyage begins. From a complimentary full breakfast to satiate your morning cravings to a restaurant, bar, and snack bar that caters to every taste bud, the gastronomic delights here are unparalleled.
For the avid reader, the lounge invites you with the day's top newspapers. And if exploring is your game, their tour and ticket assistance ensures you experience the locale like never before.
The rooms, you wonder? They're a class apart. Every room brims with conveniences like a minibar, TV with a plethora of channels, and climate-controlled air conditioning. And after a day of sightseeing, indulge in a hot shower, wrap yourself in plush towels, and drift into a peaceful slumber.
An Insider's Glimpse into The Ridge Residence
During my stay, I was particularly impressed with the hotel's dedication to inclusivity. Wheelchair-accessible amenities like the lounge and registration desk signify their commitment to every guest's comfort. Their garden and terrace became my evening refuge, a place to reflect and rejuvenate.
Their front desk, operating 24/7, was my go-to for any queries. And a special mention to their daily housekeeping – walking into a tidy room after a tiring day was a blessing.
Every corner of the property echoed sophistication, right from the BBQ grill in the garden to the safety measures ensuring that guests' valuables remain secure. And for those who seek a personal touch, the hairdryer on request and limited room service add that extra layer of comfort.


Adventures at The Ridge Residence
For the adrenaline seekers, the hotel offers more than just plush beds and delectable meals. Dive into local culture with the hotel's tour and ticket assistance, ensuring every guest experiences the heart and soul of the locale.
And for those quieter moments, their garden and terrace are perfect for some introspection, perhaps with a book in hand or just the soothing sounds of nature.
The Ridge Residence: Your Journey
From the moment you set foot in The Ridge Residence, the journey is tailored to you. Whether it's the inclusive wheelchair-accessible amenities or the bespoke services like hairdryers on request, every detail is meticulously curated.
Rooms echo elegance, equipped with every modern comfort, ensuring each night is as restful as the one before.
The Ridge Residence epitomizes the perfect blend of luxury and adventure. It's a place where memories are crafted, where every moment is a chapter in your grand journey.
Marrying luxury with experiences, The Ridge Residence promises more than just a stay. It offers a tale, one that you'll cherish forever.